Lauren Rioux has toured the United States, Europe and the UK with Darol Anger and his Republic of Strings, as a duo with Brittany Haas, with Scott Nygaard and Crow Molly, and most recently with her husband Sten Isak.
Lauren is a proud Maine-iac, born in Portland and raised in East Machias. She graduated from University of Southern Maine with degrees in Violin Performance and Music Education on full-scholarship.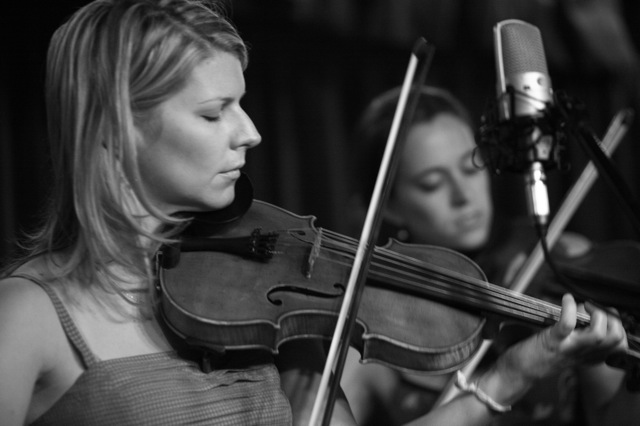 Photo by Jack Hirschorn.
Lauren is enthusiastically sought out for her teaching expertise and leads classes and workshops across the globe. In her private studio, she teaches a delightfully rowdy group of over thirty violinists, violists, and fiddlers ranging in age from 5 to 70.
Her online learning community www.JamWithLauren.com provides students the world over with access to her innovative curriculum and inimitable teaching style.